Waste Not Want Not Series
Leftover Item: 6 cups Bread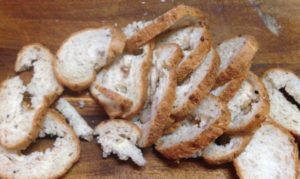 As a creative person, I realize that I think about things from a different perspective. Not that my perspective is better, it is just different. Every one has something special that they offer to the world. Sadly not every one has the ability to harness their special.
I appreciate creativity in other people and find myself drawn to them whether they come in the form of writers, artists, musicians, inventors or cooks. I appreciate learning about their process and skills. I enjoy the art of it.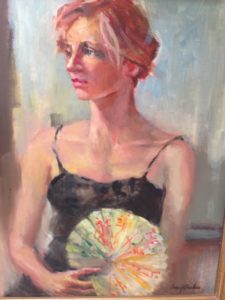 Anyone that has been to my home knows that Bancroft Brabner is one of my favorite local artists. Weezie is an exceptional artist and has the ability to skillfully paint whether fine art oil, still life, plein air, or the human form in all it's glory. Visit Weezie's site for her latest art available for sale.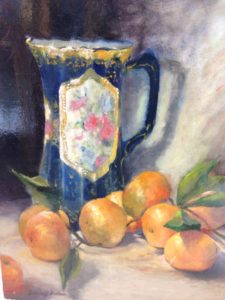 I am happy to include Weezie in my group of friends. We share a love of art, travel, food and wine. This time last year we were bemoaning the results of our love of food. Maintaining a slender form is a daily practice if you enjoy food.
Weezie and I decided to encourage each other, we would place a bet on losing weight. It would be a win-win for each of us. It would be our very own version of weight-watchers. If I won, I would select a painting. If she won, I would cook for an evening.
I never thought that Weezie would win. I was sure that I would be selecting a painting from her studio. During our bet, we chatted about where we were in the process. We encouraged each other.
I lost but it was not my fault. I blame it entirely on mardi gras. I was doing really well managing my food intake, limiting the alcohol and exercising. I walked and added paddle boarding into the routine. In Fairhope, the holiday season does not wind down until after Ash Wednesday.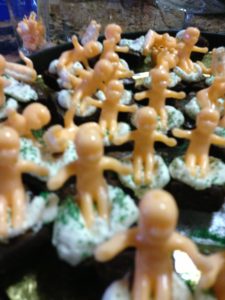 Between the dinner parties, parades and king cakes purchased from a famous New Orleans bakery, did I really stand a chance? I think, not.
Weezie won. I was speechless. I agreed to cook for a Art Show and Open House in her Studio and Courtyard. I enjoyed the creative process of planning her event. I prepared a menu that was suited for an art show and to delight the palette.
Pate served with Cornichions
English Cucumber Salsa
Grape and Olive Compote with Goat Cheese
Meatballs in a sweet and spicy sauce
Pulled Pork served with Jezebel Sauce
Top Round on French with Mustard Sauce
Brie and Walnut Cake with Ruby Port Reduction
All The Way Chocolate Bites
Ruby Red Vodka Cocktail
The Artist greeted her guests and sold art. I worked my you know what off. I chatted with friends and introduced people to my site. I shared  food which I always love.  It was a success.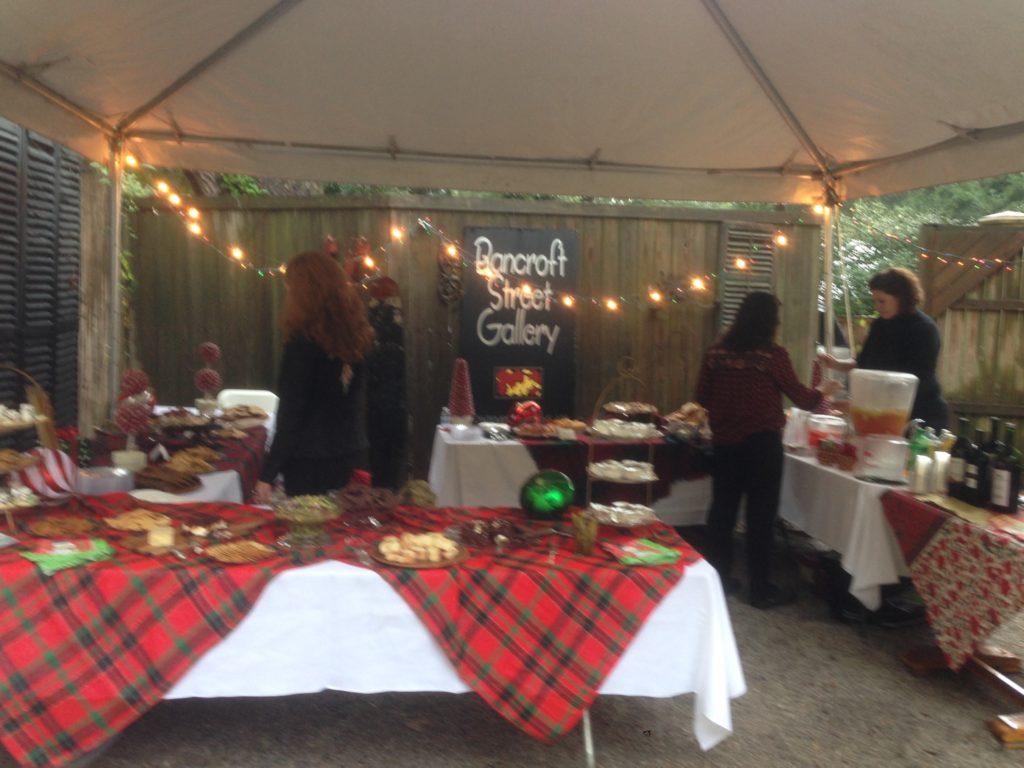 Shout out to Alexa for Demi Lovato's Work of Art.
Preheat oven to 350 degrees. Line 8 x 8 pan with aluminum foil. This will make for easy cleanup. Place links of Italian Sausage in pan. Bake for 20 minutes

Grease bundt pan and set aside. In large bowl, add eggs and beat well.

To eggs add Italian Seasoning, salt, black pepper and Chipotle Chili Powder.

Tear multigrain bread by hand and add into a measuring bowl. Add to eggs and toss bread to cover completely with egg mixture. Set aside.

Pour in milk and buttermilk and stir well.

Chop onion and bell pepper. Add onion, bell pepper and ground sausage to the egg mixture. Stir as needed to combine ingredients.

Using a 1/2 cup measure, add 1/2 cup of mixture 7 times around the bundt pan.

With a knife slice the Italian Sausage.

Place as a layer on top of the bundt pan evenly distributed.

Tear large pieces of the cheese and lay on top of the sausage in the bundt pan. Overlap the cheese as needed.

Scoop remaining egg mixture on top of the cheese and evenly distribute.

Sprinkle parsley on top of bundt pan. Bake for 40 minutes. Allow to cool for 15 minutes before inverting on a cake plate. Note: This dish does not slice well for very thin pieces. Plus, your guest will want a large slice.

Lagniappe: I baked this dish and allowed to cool for 15 minutes as indicated. Then I placed on wooden board for easy transport. I wrapped completely in foil. This stayed warm for two hours before I served it as appetizer.
Save
Save
Save
Save
Save
Save
Save
Save
Save
Save