In the beginning before you learn how to make magic in the kitchen, it all seems overwhelming. I refer to my type of professionally untrained cooking skills as "Outsider Chef". Learning to cook is a process that requires reading, cooking, practice and more practice. Mimi's Outsider Chef Culinary Herb Tips- Basil will guide you to grow and use this herb.
What is an Outsider Chef?
As an art fan the term "outsider art" seemed fitting to my experience in the kitchen. Webster defines outsider art as " art produced by untrained or naïve artists who are not part of the mainstream art tradition." Unless you apply to school and learn how to become a trained artist or chef, we all start in the same place.
As much as I love food and cooking, I have zero formal training. Absolutely I am convinced that anyone may learn to cook if they have the desire. As with anything you start small and work your way up. Our world has more resources on food and cooking than anyone may ever finish reading.
How do I learn to use fresh herbs in my cooking?
A group of us learn how to cook from family, cookbooks or cooking shows and videos. When I started cooking with herbs it was trial and error. Until I purchased books to help guide me thorough the process. For some cooks, they never develop the ease of cooking with fresh herbs or it arrives much later.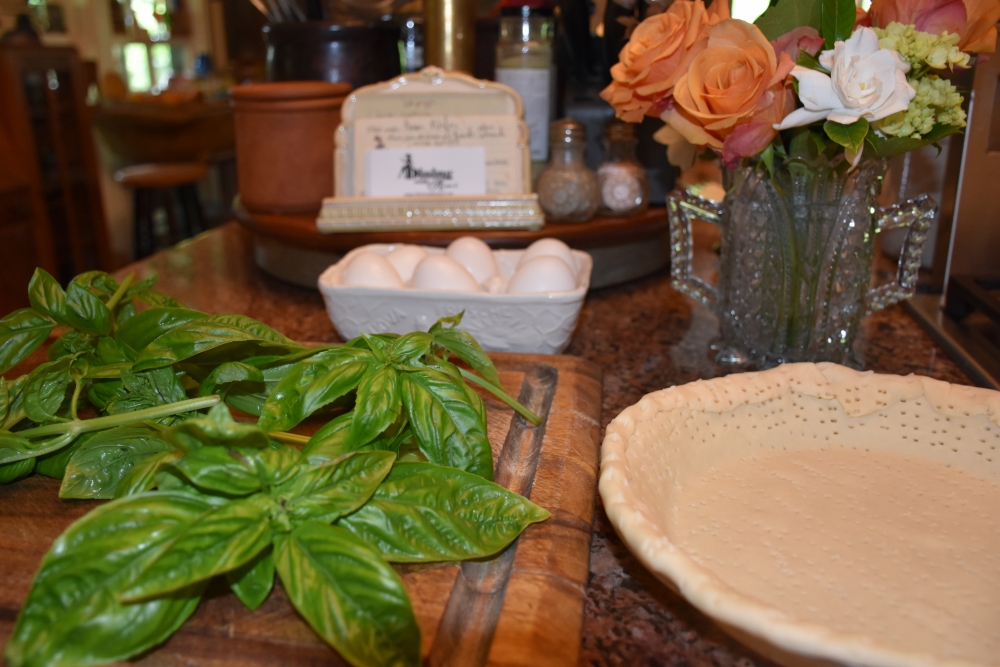 The use of fresh herbs in your cooking will brighten the food and add additional layers of flavor. Why would you not want to use fresh herbs? If you purchase cuttings of basil from the grocery store, it just does not have the same impact. Food is the freshest when it is attached to the plant and Mother Earth.
Every Spring, local feed and seed stores buy and sell fresh batches of herb plants for sale. Most feed and seed store will be happy to direct you with tips for planting the herbs you purchase. They will surely have soil and container pots to plant your herbs.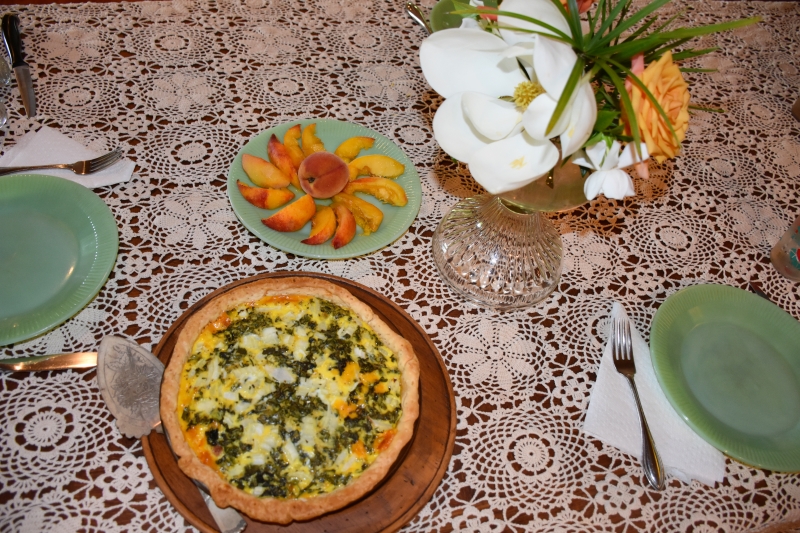 Mimi's Outsider Chef Culinary Herb Tips- Basil in Container Pots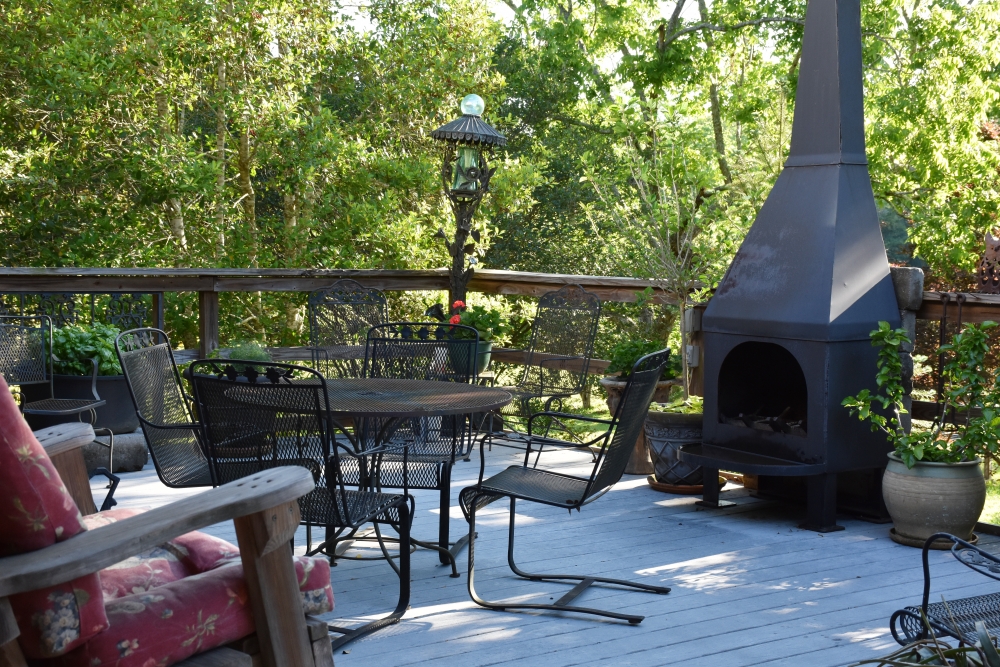 Growing herbs in container pots allow you the freedom to move plants as needed on the balcony, porch, brick path, rooftop or garden.
Gardening in container pots is easier because you have more control over the planting environment. P.S. It is easier to control weeds.
Purchase a container that is suitable for the size of the plant to ensure proper growth. Tips from University of Illinois
For basil I buy multiple plants to ensure that I have enough basil. I plant in a large 20-30 gallon plastic container with a drain hole.
Remember the smaller the pot the faster it drys out. The larger the pot, the heavier weight it adds to your balcony. Find the balance based on the space where you want to locate the plants.
Locate the container pot outside closest to the kitchen so that you will not have far to travel to snip as needed.
It is important that you locate basil in the sun and provide adequate water regularly. If you pay attention to your plant and adjust care as needed the basil will grow.
Trim basil as needed for immediate use by picking the center to cut of of a single basil stem. www.GettyStewart.com had a great write up on the proper method.
I use my herbs fresh as long as possible. Martha Stewart had a great article on dried vs fresh and How to Cook with Fresh and Dried Herbs.
If timing allows, pick your basil in the morning. This will ensure optimum oil content in the leaves before the Sun has a chance to reduce.
Always trim herbs with clean kitchen shears and handle with care to prevent any bruising of the leaves.
After rinsing in water, I allow to dry prior to cutting. To keep fresh on the counter, add basil stems to a glass of water.
How to use basil when I cook?
Fresh basil is super easy to use in recipes. Most people will naturally think of using it in any type of Italian dish or sauce. Basil is lovely to add to recipes but add near the end of the cooking process for fresh zing.
example: Spaghetti, Pizza, any pasta sauce, soups or bruschetta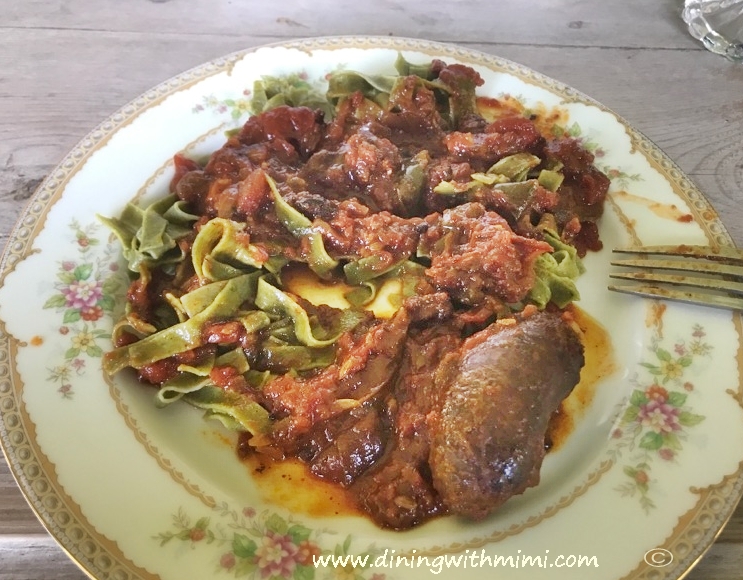 Certainly, fresh basil is a great addition to any green salad. Besides adding color and aroma of heaven, basil will dress up the mixed greens and add a flavor not found in green lettuce.
Basil tastes great in my Beach Ready? New Fresh Potato Salad Recipe. It adds a flavor to the salad that says, "I'm here and alive."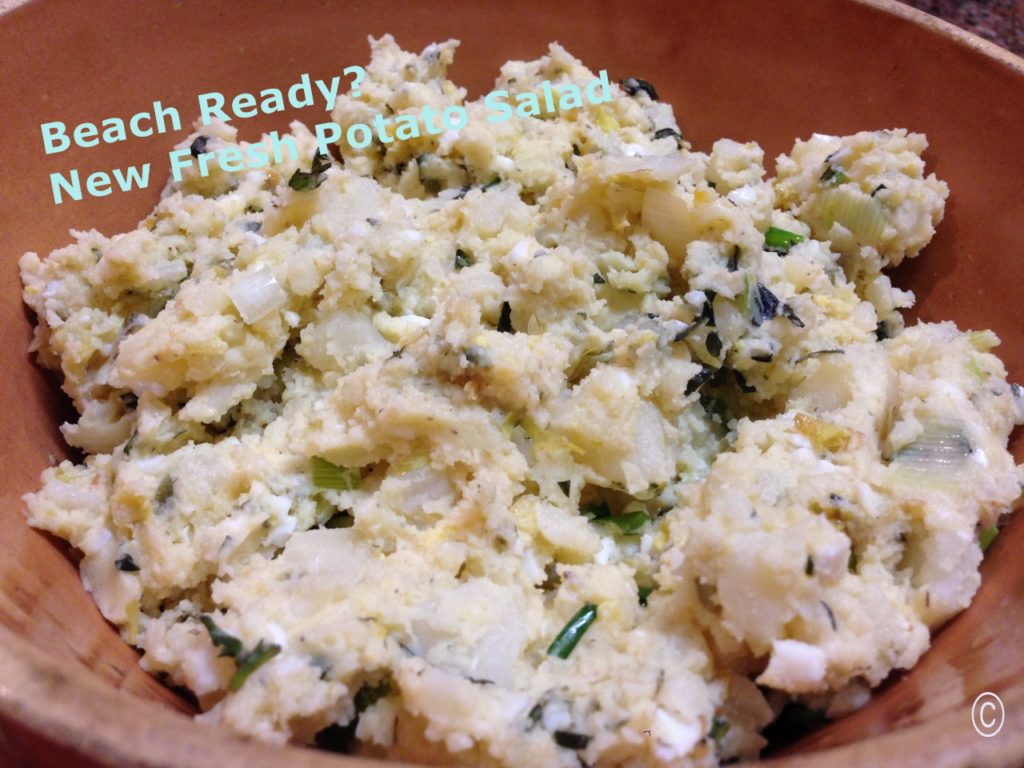 Soon the Summer corn will be ready to tempt our palates. My Picnic Worthy Roasted Poblano Corn Salad is another way to add in fresh basil.
Once you start introducing basil to your cooking, you will wonder why it took so long. From sweet to savory and all things in between, it is essential. A small herb will make your cooking sing with fresh flavor.
Best place to purchase
Check out your local Feed and Seed store. At a minimum, buy a basil plant. If you're local to Baldwin County, stop in a say hello to Cecil at Old Tyme Feed and Garden Supply. Great local shop with a very helpful staff. Don't forget to say hello to Bama.
I hope that Mimi's Outsider Chef Culinary Herb Tips- Basil encourages you to use fresh herbs. Check back for additional culinary tips on herbs and cooking. No point in both of us learning the hard way.
Subscribe to Dining With Mimi for updates.
With Love from Mimi's Kitchen,
[jetpack_subscription_form show_only_email_and_button="true" custom_background_button_color="undefined" custom_text_button_color="undefined" submit_button_text="Subscribe" submit_button_classes="wp-block-button__link has-background has-bright-blue-background-color" show_subscribers_total="false" ]