I almost never need a reason to go to New Orleans. If the soul of the city does not pull you in, surely the food will tempt. Visit New Orleans Mardi Gras Tree, Mrs Watson and cook recipes for your parade party.
Growing up in New Orleans the subject of Mardi Gras and Fat Tuesday fell into two major groups. Group one consisted of Mardi Gras fans and costumed participants enjoying the daze. Group two worked hard to avoid all things Mardi Gras and hunkered down until the dust settled.
My parents belonged to the hunker down until its all over group which drug me in as a member. In my world of hunker down living with Laisses Les Bon Temps Rouler and origin of Mardi Gras I was unaware. In New Orleans it is just common knowledge that Mardi Gras started in "The Big Easy".
Yet, when I arrived in Mobile my new friends educated me on the history of Mardi Gras. Like most people I was surprised to learn that in America Mardi Gras was first celebrated in Mobile. Apparently the French Le Moyne brothers introduced this French Catholic tradition to the area.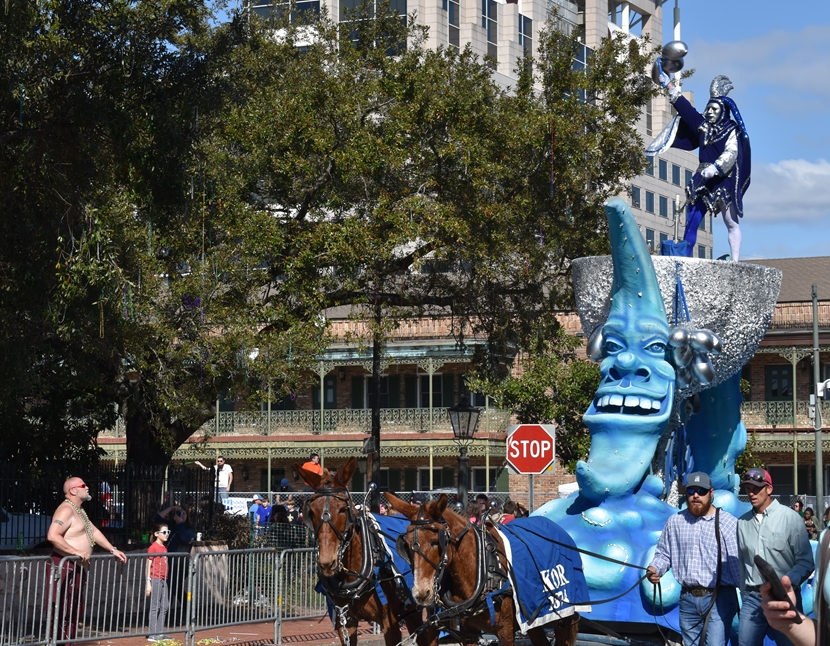 Do you think that Pierre and Jean-Baptiste had any idea how Mardi Gras would evolve over time? If you're interested in Mardi Gras history both Mobile and New Orleans have Mardi Gras Museums. This celebration is not limited to these cities because Alabama, Mississippi and Louisiana celebrate.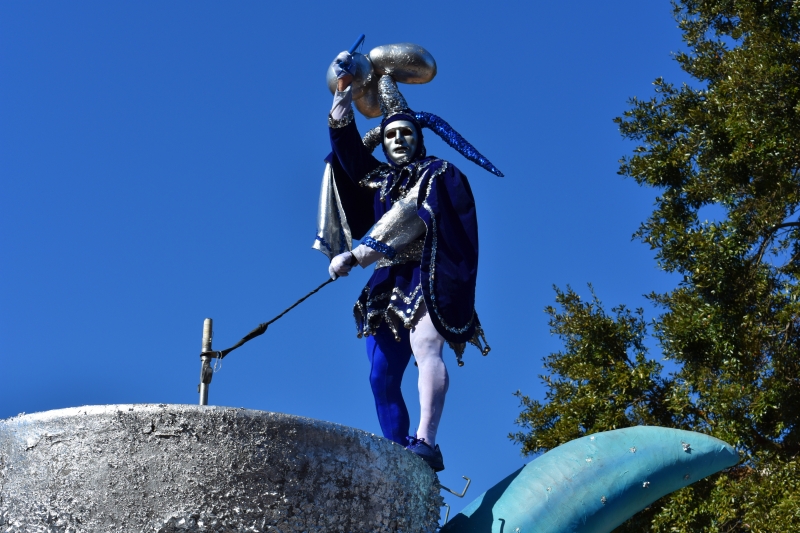 List of Mardi Gras Museums-New Orleans and Mobile
Louisiana State Museum Exhibit Collection- It's Carnivale Time In Louisiana
Arnaud's – Germaine Cazenave Wells Mardi Gras Museum
Backstreet Museum- Collection of Mardi Gras Indian Regalia
Mardi Gras Museum Costumes and Culture– Features early traditions exhibit and interactive exhibit with costumes for dress up.
Mardi Gras World- Where Mardi Gras is everyday. If you want to take a day tour, call for free shuttle ride 504-361-7821. Although if you want to drive $15 is the parking fee. 60 minute tours are offered 7 days a week all year. Check site for detailed information.
Mobile Carnival Museum- Discover the birthplace
Where is the Mardi Gras Tree?
During my last trip to New Orleans with Funny Girl, we stumbled upon Mrs. Watson and her Mardi Gras Tree. It was one of those days that could have been my version of Lucy and Ethyl show. Mrs Watson is a lovely person and clearly loves all things Mardi Gras.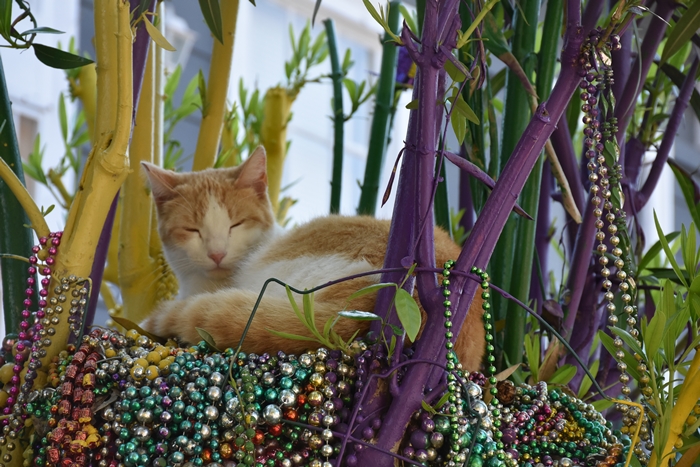 As your driving around downtown take a slight detour and snap a photo of the Mardi Gras tree. This stop is off St Charles and on your way to any of the great shops or restaurants on Magazine Street. Need a quickie drop into New Orleans for 48 Hours.
Do not head to New Orleans without a plan or hotel for Mardi Gras. Mardi Gras New Orleans will fill you in on on dates, routes, tips, history and traditions. Be prepared for crowds. Pay attention to parade routes and schedules to make the most of your time. Time will slip away before you know it.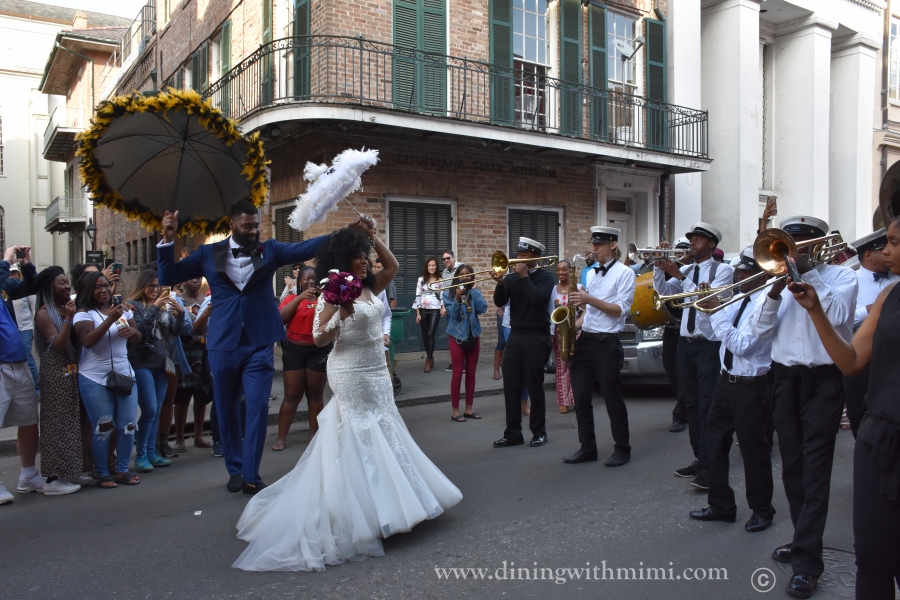 If you have decided to hunker down at home and enjoy the season. You too may celebrate by cooking some of my favorite New Orleans inspired dishes. Select a few recipes and invite your friends over for a pre-parade party.
Pre Parade Party Recipes
Creole Sausage Crescent City Savory Appetizer
Of course, New Orleans is a city unlike no other. The blending of foreign countries and people have made it the melting pot that it is today. Certainly the food and customs are a combined mix of a multicultural city. All of the blending and whipping into a frenzy creates this magical place. As with all things, it is not perfect and sometimes tarnished.Yet, I love the history, food and music.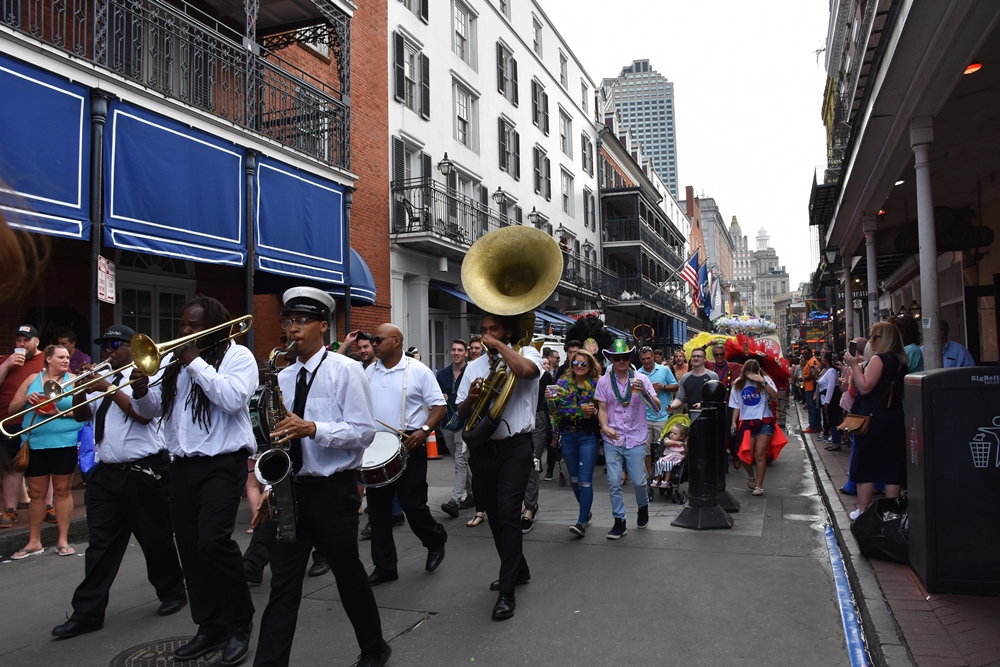 Shout out to Professor Longhair. Professor Longhair sings it best.