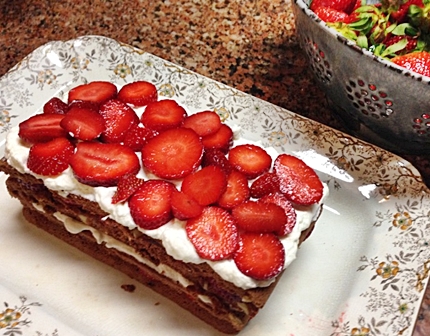 Chocolate, strawberries and cream, could there be a better winning combination? Hmmmmm? It is possible but at the moment I am only able to focus on my chocolate, strawberries and cream. I love chocolate in all of its forms milk, dark, bitter or white.  The strawberries and fresh cream partner well on their own.  The dark side of chocolate stands up well next to the fresh innocence of the cream.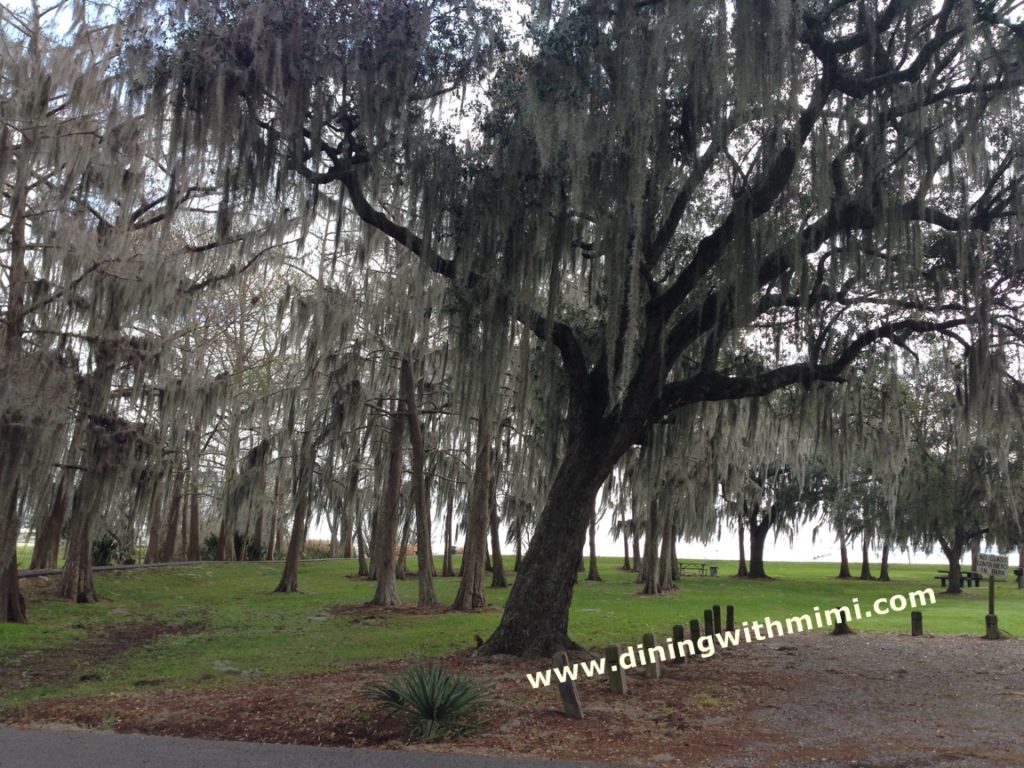 On my drive back from Louisiana past the ancient Cypress trees, I passed several roadside markets and drove past all of them. Really? I stopped at the first market, in case it was the only one. The market was loaded with fresh produce, preserved foods, Cajun jerky in various protein options and an assortment of seafood.
I purchased various items to cook with that drew me in. The item that I could not resist was the fresh strawberries from Ponchatoula. I don't recall ever visiting Ponchatoula but I had certainly tasted my share of its strawberries. The Ponchatoula Strawberry Festival is the second largest festival in Louisiana. The largest party being Mardi Gras, of course.
The Ponchatoula Strawberry Festival certainly looks festive and this year will be the 46th Festival. They have all the required items for a party food, shopping, games, parade and even a Ball with a Strawberry Queen. The Festival schedule covers an entire weekend.
The vendors for the festival are non-profits or service organizations. This puts a unique spin on the shopping aspect. A reason to shop if you happen to need a reason. Shopping with a purpose in addition to the "instant  happy" that you may feel when buying.
I was "instantly happy" with my small flat of strawberries. At least until miles later, I realized that it may have not been the best idea to place them in the passenger seat next to me. The flat of berries had my car smelling like fresh berries.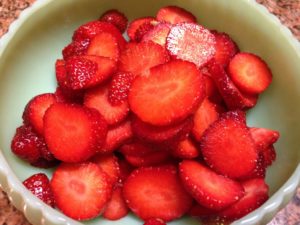 At this point, I had to ponder the risk of eating strawberries that I had not washed. I really did not want to stop again because I had a drive ahead of me. I did not want to carry my pint into a gas station rest room and wash. EEwwww!  I had only been on the road less than 30 minutes and could not make it past even one roadside market. This did not bode well for a quick trip. Grill Man was not with me to suggest that maybe we should keep driving.
I finally figured out a system that I could tolerate. While driving with my left hand, I managed to pour my bottle of water into a cup. I  grabbed a fresh, red, fat and juicy strawberry. Then I vigorously dunked my prize  into the water. I popped the berry into my mouth. It tasted as delicious as the aroma that had filled my car.
This is probably where I should insert the disclaimer. Do not try this alone in your car. I am happy to report that I did not eat all the strawberries. I had a 3 hour drive ahead of me so it was in the realm of possibility. I did manage to dunk a pint of berries, though. I enjoyed every berry.
With the remaining berries, I knew a dessert would find its way into my brain. After working yesterday, I popped in leftovers for Grill Man and I. Then I started pulling ingredients and decided to introduce my prize to chocolate and cream.  I hope that you enjoy this version of Ponchatoula's best with chocolate and cream.
Shout out to Alexa for light Jazz.
Save
Save
Save
Save

Preheat oven to 350 Grease and flour two 8 x 8 pans.

In measuring glass add melted butter and cocoa. Stir well.

Add sugar and stir well. Add in items one at a time and stir well coffee liquer, eggs, flour and nuts.

Measure one cup of batter into each pan. With a fork drizzle evenly across the pan until fully covered. Set both pans into oven on bottom layer and bake for 15 minutes. Allow to cool.

Run a knife along edge to loosen cake in both pans. With spatula, slightly lift edge on all four sides. Once your sure that the cake is loose, drop onto cutting board. Place the other cake on top and center. Once cakes are lined up even, cut in half.

Spread out all four layers on board. Place one layer on rectangle serving platter. This will be the bottom of the dessert.

Add a single layer of strawberries on bottom cake. Place second layer of chocolate cake on top of strawberries.

Spread whipped cream on top of second layer of cake. Place third layer of cake on top of whipped cream.

Add a single layer of strawberries to third layer. Place fourth layer of cake on top of whipped cream. Spread cream on top of last layer of cake.

Now you have four layers stacked with strawberries and cream

Add balance of strawberries across the top of the dessert spread out. Fill in the empty areas with berries.

Cover and add to refrigerator until ready to serve. Slice with a large sharp knife when ready to serve.

Lagniappe: Add an additional dollop of cream when serving. If you want to add extra cream when serving double amount for whipped cream.