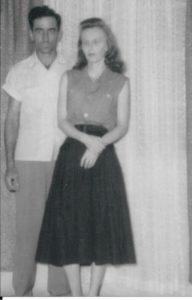 Waste Not Want Not Series:
Leftover Potato and Sausage from Seafood Boil
My Grandmother Theda Faye taught the Thrifty Class 101 long before it was cool.  Granny drug me to garage sales and estate sales at an early age. As a teenager, I didn't understand why anyone would want to buy a "used or old item".  To my young mind, new seemed the ideal way to go.
My Granny was quick to display her newest bargain to anyone that would listen. After she demonstrated all it's features to you, she would want you to guess what she had paid for her treasure. This was an ideal game to lose. She loved a bargain like no one else I know.
My Granny always arrived bearing small gifts that she had picked up here and there.  She loved buying bargains to share with her family and friends.  When salad spinners were mass marketed, she gave one to everyone in our family. Clearly, how did we make salad before the spinner?
I too have the bargain bug. I adore shopping for old books,  antiques, depression glass, vintage cooking ware, art and more. I believe that vintage and antiques contain more soul than the items offered at most stores.  I will take an antique bookshelf over any new bookshelf that you may buy today. The craftsmanship in antiques is solid and something to admire.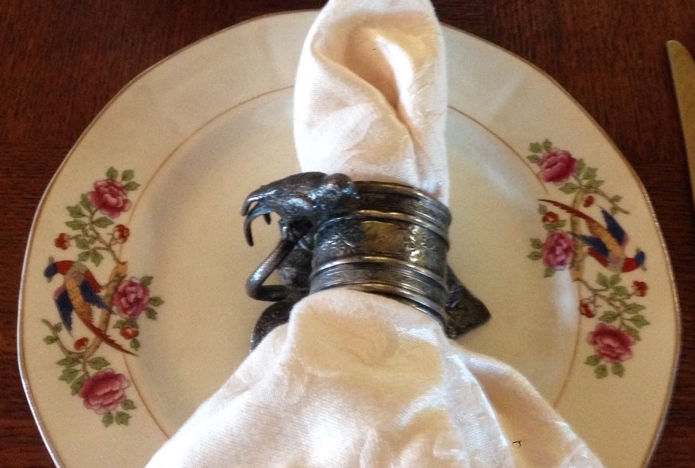 I miss my Granny and think of her always. I especially think of her when bargain shopping or using leftovers to cook a completely different meal. I am sure that I heard her say "waste-not-want-not" a billion times. It sunk in, Granny!
My parents arrived this week  from Mississippi for a brief visit. I try to serve seafood or craw-fish when they visit,  since they don't have easy access to either. We always have leftover potatoes and sausage from a seafood boil. I created this breakfast casserole using the potatoes, sausage and my delicious farm fresh eggs.
Shout out to Alexa for Billie Holiday. It's a jazzy and breezy kind of day. Perfect morning to start the day off with a cup of coffee on the porch.
Save
Save
Save
Save

Preheat oven to 350. Layer potatoes in Oven baking dish along the bottom. Cut in half the potato slice and line on sides of baking pan. Use pepper mill for a couple of turns of black pepper.

Divide the strips of cheese evenly on top of potatoes. Add one layer of sausage on top of cheese.

Add in layer of red bell peppers. Add in layer of onions. In small mixing bowl with a fork beat eggs. Add in sour cream, pepper, salt and blend well.

Pour eggs over dish. Bake in oven for 40-45 minutes.

Remove from oven and allow to sit for 3-4 minues prior to cutting.
Lagniappe: If you don't leftover potatoes and sausage, cook it fresh to use for this dish. A better idea is to plan a seafood boil and reserve leftover potato and sausage to make the casserole.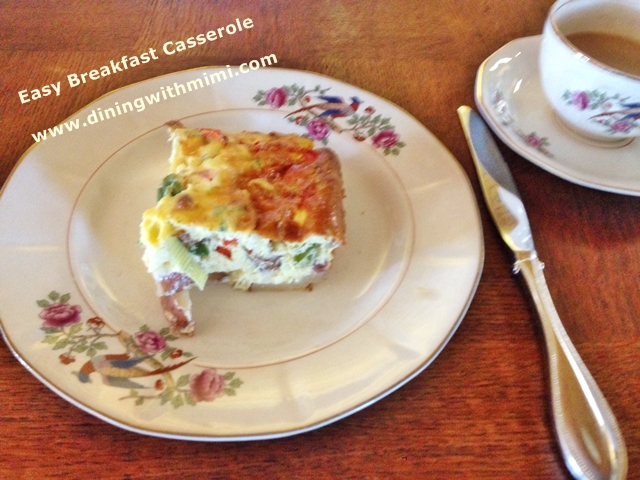 Save
Save