Waste Not Want Not
Left overs-2 cups Mashed Potatoes
Manchego Frittata  Mimi Style recipe is a salute to one of my favorite countries, Spain. Far too long ago, I was able to travel to Madrid and Barcelona Spain. I fell in love with Spain and everything that it had to offer. Bold colors, flamingo dancing, spicy food and passionate people who welcome you to their country.
Whether it is art, architecture, tapas, wine, water sports or shopping, Spain has a lot to offer a traveler. Food markets overseas make me long for the offerings of specialty meats, cheeses, exotic fruits and delicacies to excite your palate.  Manchego cheese is one of my favorites from Spain. Back home, we are blessed that Manchego cheese is accessible to add to a cheese platter or blend into a dish  such as Manchego Frittata Mimi Style.
Foods to try while in Spain
Travel to eat or eat to travel in Spain. I love the tapas concept when dining. It allows the diner to try a variety of items in smaller portions. Tapas in Spain will allow you to cover a broad range of offerings. Tapas are perfect to venture out and try new items outside of your typical comfort zone.  Order a bottle of wine, hot bread and try a few tapas. Here is a few items that you may see on the menu: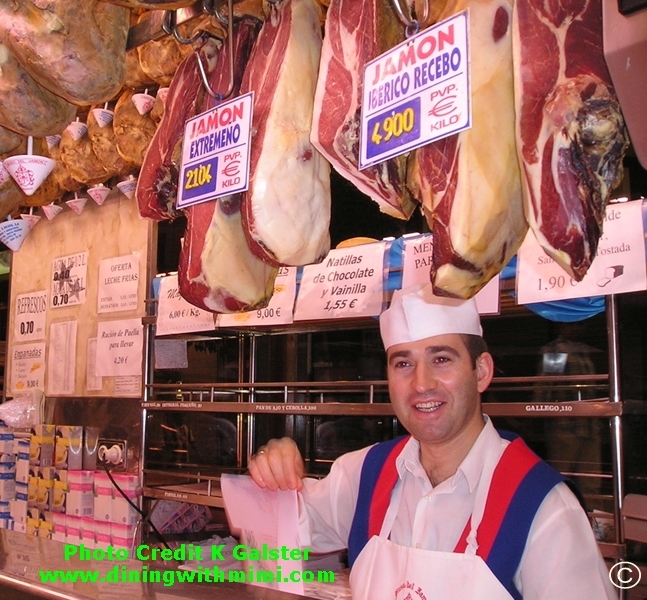 antipasta items
seafood cooked in many ways
meatballs served with a sauce
marinated vegetables served cold or grilled
fried vegetables at times stuffed with cheese
chorizo slowly cooked in red wine
Spanish Omelet
turnovers filled with variety of meat and vegetables
Iberico ham (cured ham from acorn fed pigs)
Paella should certainly be on your list to try while visiting Spain. You will surely find paella available to you with a ton of different ingredient options. Make sure that you try this Spanish specialty before you leave to go home, it is so worth it.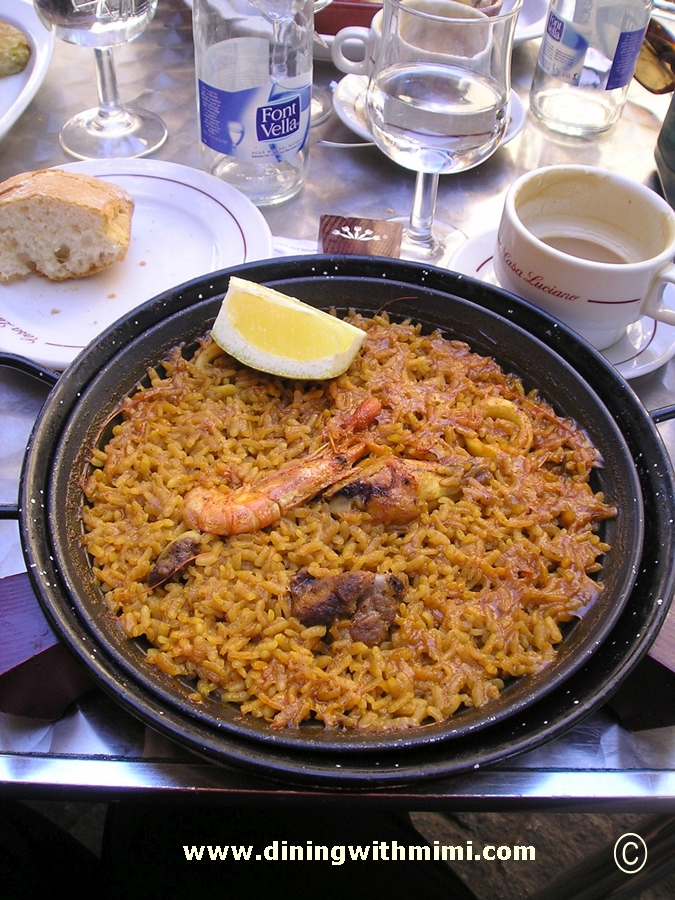 To siesta or not to siesta?
Remember to plan your day around the Spanish siesta to make the most of your day.  Shops typically close from 2pm-5pm. Restaurants and bars close from 4pm-8pm. Some locations stay closed until 9pm, check the hours of any place that you may want to visit. Dining late in Spain is part of the travelers experience.
Check with each destination prior to planing your trip to maximize your day. Remember all museum hours may not be affected by siesta closing. Plan a lunch and then siesta yourself back to the hotel to relax or read a book. While traveling in Spain a siesta is a good idea to recharge your batteries. Trust me it will make staying out late as the Spaniards possible. It will also prepare you for the routine of planning siesta's at home.
Before leaving home, I get very excited about any trip. Discovering a new place, learning about the people and culture feed my inquisitive side. Traveling opens the door for us to try new activities, experiment with new foods, enjoy the local wines that are harvested and only sold locally.
Remember to not over plan your trip but allow time for you to discover your new travel spot organically. Make trying to lose your self in the locale and be open to change. Change is good for you and even has health benefits that will benefit you when you return home.
Near the end of a vacation, the yearning for home sets in. There is no place like home. Upon returning home after the dust settles and the laundry complete, I start reminiscing about my travel.  Photos provide visual refreshment of our trip.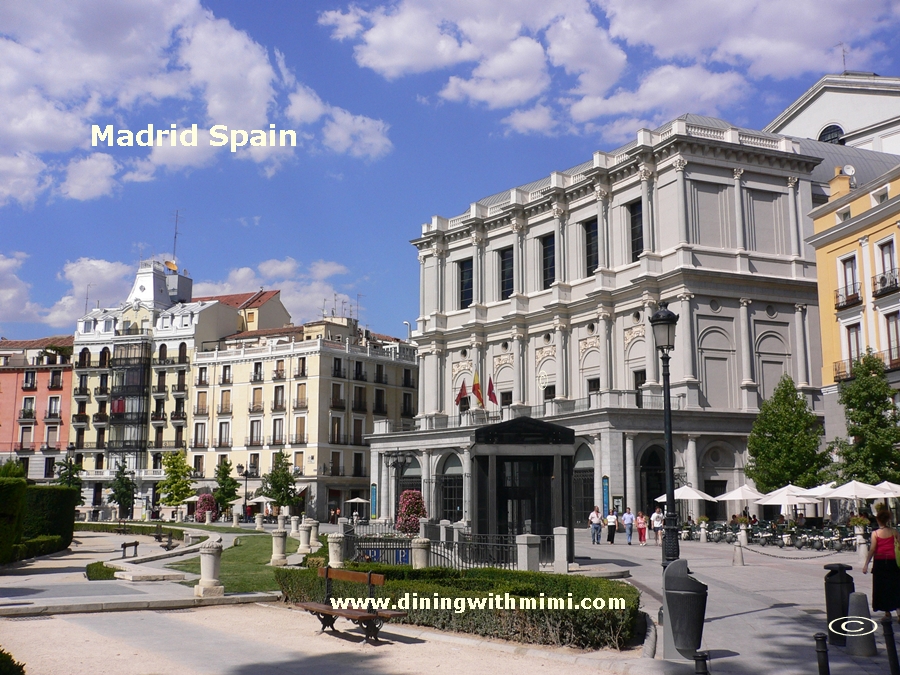 Savor your trip to Spain and cook Manchego Frittata Mimi Style
My mind always wanders to the fabulous foods that I savored and possibilities for creating something similar.  Occasionally, I will plan a dinner party with friends to share and celebrate the travel experience. Manchego Frittata Mimi Style recipe is a perfect example of a new recipe.
Shout out to Alexa for Luis Fonsi's "Despacito" or Justin Bieber's remix. Does that put you in the mood?
Breakfast Frittata using Spanish Manchego Cheese. Great dish to use up your leftover Mashed potatoes.
Servings

Prep Time

6

People

30

Minutes
Servings

Prep Time

6

People

30

Minutes
Breakfast Frittata using Spanish Manchego Cheese. Great dish to use up your leftover Mashed potatoes.

Servings

Prep Time

6

People

30

Minutes

Servings

Prep Time

6

People

30

Minutes
Preheat oven to 400 degrees. Evenly place mashed potatoes into bottom of 3 quart casserole dish. Bake for 15-20 minutes.

Evenly scatter bell pepper and onions on top of the mashed potatoes. Scatter the cheese on top of the mashed potatoes.

Reduce heat in oven to 350 degrees. In a small bowl with a whisk beat the eggs. Add the remaining ingredients into the eggs. Pour over the casserole.

Bake in oven for 35-40 minutes or until golden brown and fully set.

Lagniappe: Add a pound of cooked sausage for the meat lovers in your group.