When I think of cheesecake I can't help but think of Vicksburg Mississippi. You may think that this is odd since New York is famous  for delicious cheesecake but my favorite recipe comes from Vicksburg. My Grandmother Theda Faye was also born in Vicksburg and introduced me to the city.  I had Great Aunts and Uncles that called Vicksburg their home.Vicksburg holds many fond memories for me besides cheesecake but that's a story for another day.
When I think of New York Cheesecake, only one Deli comes to mind, Carnegie Deli. I am happy to report  that I was able to have a piece of the Carnegie Deli Cheesecake before they closed their New York City place after 79 years last month. 79 years is an  impressive run for a restaurant in any city let alone New York.
I love cheesecake sweet or savory. There is nothing better than one made at home from farm fresh eggs and quality ingredients. The cheesecake melts in your mouth. I have a couple of friends that adore cheesecake as much as I do. I won't name names but you know who you are.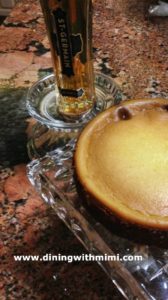 My go to recipe as always been Praline Cheese Cake from the Vintage  Vicksburg cookbook. It is hard to beat that cheesecake flavor with a Praline Sauce. The Praline sauce speaks to the New Orleans in me. I have never served this recipe without someone asking for the recipe.
In creating a cheesecake, I wanted to use the lovely flavors from this cheesecake but lower the fat and sugar content without compromising the flavor. I don't use low-fat products in my cooking, which left lowering the amounts.  I served it at a dinner party the other night and my  guests made it disappear. This version is not as heavy and dense as the New York Style cheesecake.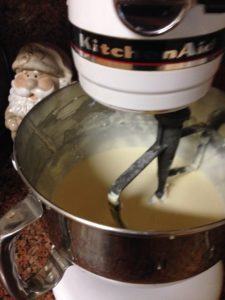 Our friend AKA Focus had a friend from out-of-town visiting. Grill Man and I planned a yummy meal for Focus and his Snow Bunny. Pierre and Jazz joined us to welcome Snow Bunny to our sweet little corner of the world. Friends, food, fire and fresh cocktails, how could you fail?
Grill Man cooked a beef loin on the grill to the perfect temp and whipped up the mashed potatoes into a delicious frenzy. I cooked onions, mushrooms, butter and garlic for the beef and a quick dish of zipper peas with garlic. With a delicious entrée, homemade bread and dessert, I elected to not serve appetizers. This worked well and allowed us time to sit in front of the fire before dinner with a cocktail.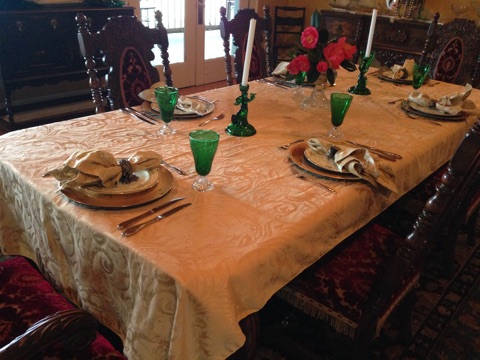 It all paired nicely with the homemade bread whipped to a frenzy in the bread machine. Did you hear the angels singing?  Fresh, hot bread out of the oven. When we heard the  bread timer go off, we were forced to taste test try before dinner. Why wait?
Bread Machines are easy to use and make lovely bread while you move on to another task or the couch for a quick nap or a glass.   I am most happy to report that I purchased my bread machine at a yard sale for $5. Angels singing! If you need a brand suggestion, send me an email. I will be share the brand name and model.
The cheesecake was the last bite to end the meal. My taste testers approved the cheesecake. It was a lovely meal with friends new and old.  The recipe for a great evening.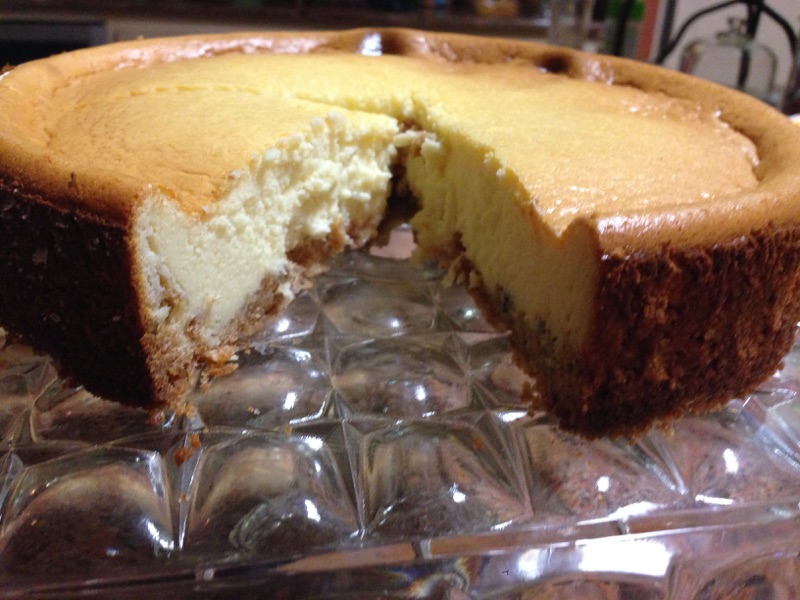 Shout out to Alexa for Eric Clapton. It is hard to beat his soulful music.
Save

Creamy Cheesecake with a luscious flavor without being heavy and as dense as New York style cheesecake.
Servings

Prep Time

10

People

60

Minutes
Servings

Prep Time

10

People

60

Minutes
Creamy Cheesecake with a luscious flavor without being heavy and as dense as New York style cheesecake.
Servings

Prep Time

10

People

60

Minutes
Servings

Prep Time

10

People

60

Minutes
Preheat oven to 350. Add crackers to storage bag, crush or crumble. In small mixing bowl, add crushed graham crackers.

Melt butter add to bowl and stir with spoon. Add sugar and stir well with spoon.

Chop pecans and add to mixing bowl. Stir all ingredients together well.

In 9" springform pan pour the crust ingredients and shake pan to even out the ingredients. With both hands using tips fingers press down and against crust edge forming 1/2" crust edge. This does not have to be exact. Press down with one flat hand on bottom to secure bottom layer of crust.

Set a timer. Bake for 9 minutes on 350 or lightly golden. Remove from oven and set aside. Note: Setting a timer allows you to move on to another task without getting distracted and burning an item.
Add creme cheese to mixing bowl and mix for a couple of minutes. Add sweetened condensed milk, sugar, flour and mix for a couple of minutes.

Introduce eggs to the happy cheesecake filling family one at a time. Add in St Germain and salt and blend until creamy. Mix until blended and stop. Do not overmix.

Pour into Springform pan. If you see bubbles, with a fork drag across batter until most bubbles have disappeared. Bake for one hour on 50-55 minutes. Remove and place in an area that it may stay until cooled completely. The center will be a bit jiggly, it will set as it cools.

Slide a butter knife down gently to release edge from pan along sides. Release from spring-form pan and remove ring. With a large kitchen knife insert tip between crust and bottom of pan. Slide in gently to release cheesecake and continue around the pan. Once this is complete, slide entire knife under cheesecake near edge, hold cheesecake pan with left hand while holding knife with right and tilt slightly. Use knife to slide under cheesecake as you slide onto cake plate or platter. Add to refrigerator for a minimum of couple of hours before serving.

Recipe Adapted from Junior Auxiliary of Vicksburg Mississippi Inc. 1985 Cheese Cake Recipe from Mrs Mark Prewitt (Susie Harmon) and Praline Cheesecake from Mrs Butch Bailess (Ginger Kennedy) Note: I evaluated the two recipes, selected ingredients from both and adapted. My goal was to reduce sugar, fat, increase protein and still deliver a fresh creamy cheesecake that anyone would be happy to serve.