Finally, I traveled a rural Alabama back road to inspire anyone in one way or another. As an avid reader, I have always been inspired by writers and artists. Intrigued by the writing that I loved and fascinated by the art that clearly was not within my skill sets. Alabama hosts a wealth of writers and artists that have honed their skills while residing on Alabama soil.
Rural Alabama Trip to Inspire with Famous Authors
One stop on my field trip  would include Monroeville, a small rural town famous from the books of residents and designated "Literary Capital of Alabama". Sitting proudly in the center is the Old Monroe County Courthouse designed by a Southern architect, a beautiful building completed in 1904.
Today a museum, it houses two  permanent exhibits including Harper Lee, "In her Own Words" and Truman Capote "A Childhood in Monroeville". Truly housing a famous courtroom, Hollywood re-created it for the movie To Kill A Mockingbird.
Also in March,  Museum  hosts a temporary show of quilts that hang proudly in the hall of justice. Handiwork of souls loaded with patience, an artistic eye and time on their hands.  One quilt paid homage to Harper Lee and her book To Kill A Mockingbird.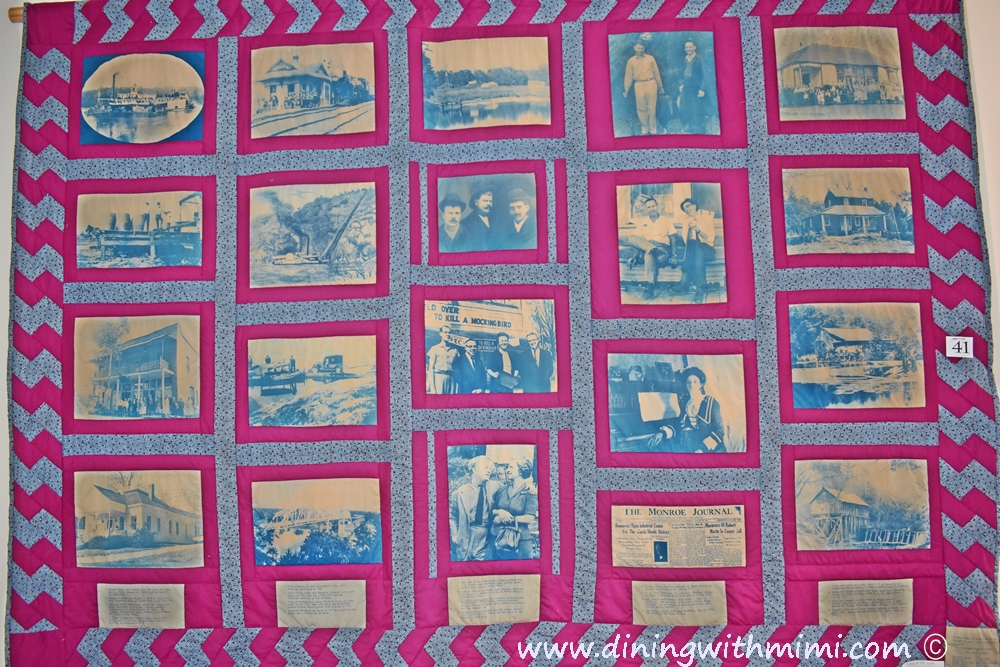 Namely, as  a girl I remember the shock of reading Harper Lee's To Kill A Mockingbird. Lee's characters popped off the page in vivid color, filled with love, hate, spunk, humor, honor, ignorance and frailty.  Her book captured events of the day and introduced a child's thought process on a subject that stalled adults. I adored Scout's spunky attitude which  discovered right and wrong. Jem's protection of his sister was memorable.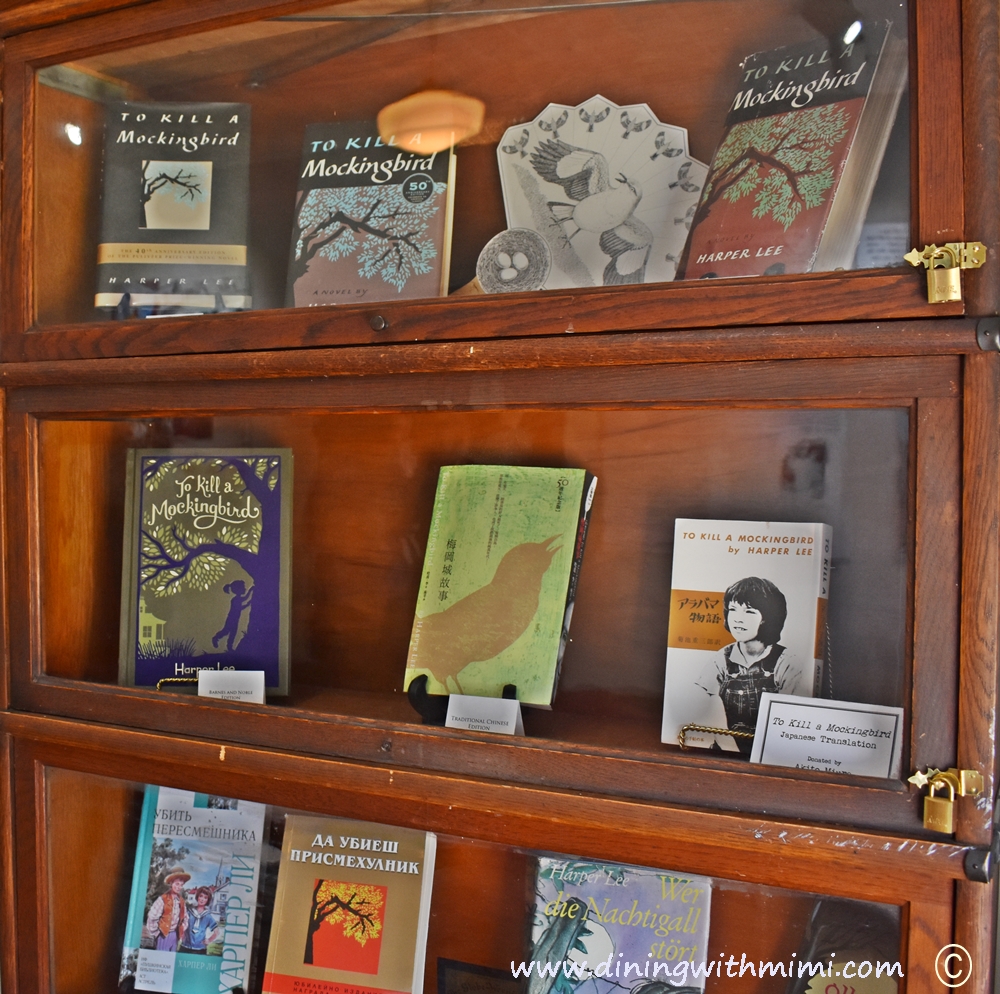 Rural Alabama Trip to Inspire with Ideas

Atticus reminded us "You never really understand a person until you consider things from his point of view – until you climb into his skin and walk around in it." Most things boil down to perspective. We tend to respond based on how events unfold around us and impact it throws our way. When we consider other people, their plight and act we become part of a greater community.
While in this small town, high drama has played out in life as well as the stage or rather because of it. Monroe County Museum lost the rights to perform the play To Kill A Mockingbird after performing locally for over twenty years.  Lost of this play for the Museum is devastating.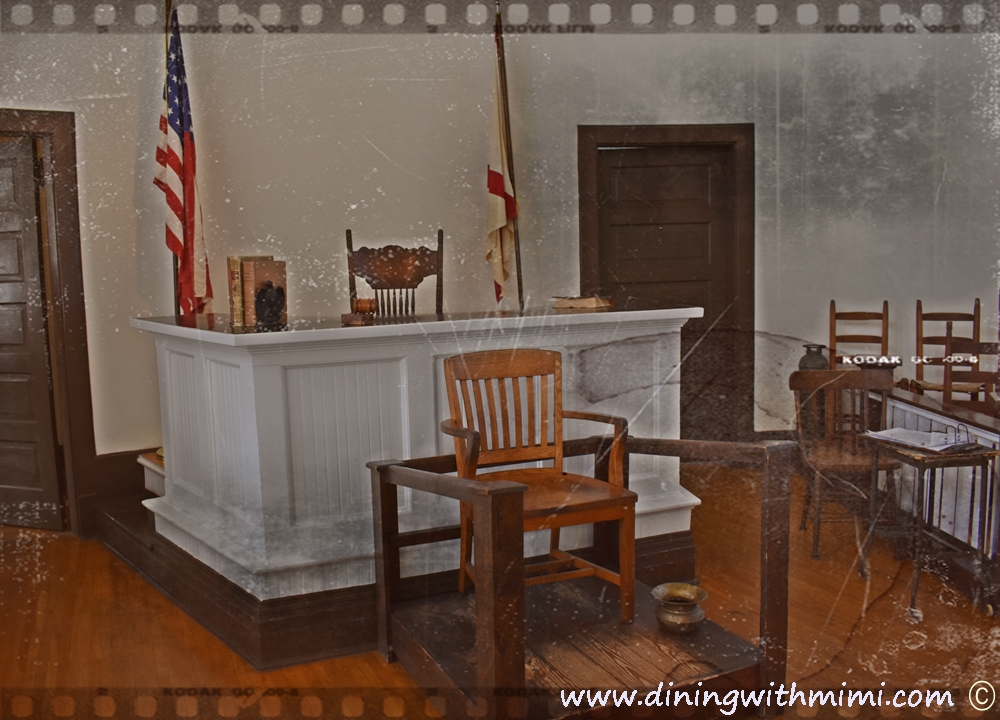 Oddly enough, this week Harper Lee's estate has filed suit on the Broadway adaptation of To Kill A Mockingbird. Apparently, the estate lawyer does not agree with the character deviations that Scott Rubin and Aaron Sorkin have created. In the lawsuit estate claims play "no longer presents a fair depiction of 1930s small-town Alabama." Well, that is no news flash for me. How often does Hollywood or the media ever create or "do Southern right"?
Rural Alabama Trip to Inspire and Preserve
Moreover, preserving Southern life with all of its good, bad and ugly are important. Historical events and lessons  teach and remind us not to make the same mistakes. Incidentally, Lee's play performed in courthouse served as main funding for supporting Monroe County Museum and preserving local landmarks. For this reason, make a donation to the museum for  preservation efforts of historical landmarks.
Namely, mission statement says it all, "First, understanding regional history enriches lives; and second, heritage is best understood and enjoyed through first-hand experience of well-presented programs and exhibits designed to tell the story of our past. Great field trip for any students. Museum has a host of educational aids and other sites to visit in the area.

After all, this community offers a snapshot in time  within a short drive. From museum to plantation homes, historic sites, picturesque villages and the Rikard's Mill History Park. Festivals and southern food will cause you to linger.  Make a day trip or plan overnight  getaway to a quiet place.
With this in mind, I sigh at a chance to escape the hustle and bustle of city life. Increased traffic in our community reminds me of a simple life.  Along the roadside,  beautiful old homes, manicured lawns, beat-up old trucks left and long forgotten and antique stores wait to be discovered.
This is on my list for Grill Man and I to wander off into the quiet and escape for an overnight trip. No doubt I will discover a world of delicious southern food waiting to be shared.
Coming Soon
Part 2- Rural Alabama Trip to Inspire. Check back for Monroevilles Shrimp & Grits