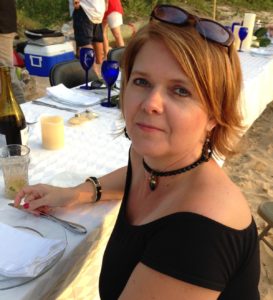 Welcome to Dining With Mimi!
I am happy to introduce y'all to my little corner of the world at Dining With Mimi. It is a little slice of heaven on the Gulf Coast in Alabama. Although, in July & August, Hades rears its ugly head. We are blessed to live in a small coastal town that protects our quaint community. Fairhope has a thriving art's community filled with creative souls and a few quirky characters.
Grill Man and I are proud to call Fairhope our home. It is a lovely place to live. We hope it  will keep the small town atmosphere with its big city attitude. PSSST….. don't tell anyone how special it is. You may visit, but you have to go home.
Fresh food sources are plentiful with local farming, farmer's market, coops, and seafood. Farm to table is an option for locals.  In Alabama, we have our own share of vineyards and Brewers offering craft beer. Choosing fresh is important in more ways than we truly comprehend. A great meal starts with good ingredients and vino. Buying food close to the source allows you to acquire the freshest ingredients and enjoy its prime.
Buying local supports the communities around you.  We cut the carbon footprint of long distance heavy hauler transporting produce and other items from miles away when it is available to buy locally. Cooking in season allows you to embrace variety. "Variety is the spice of life".

Dining With Mimi is a diary of my food journey. Over the years,  I have learned so many things to make preparing a meal easy to learn and enjoyable to share.  My favorite days are spent sharing a home cooked meal with family and friends. I want to share my love of cooking and entertaining with you. Dining With Mimi offers access to my journey.
Thanks for stopping by Dining With Mimi. Please subscribe as a follower to receive emails about latest posts.
Save
Save
Save
Save