Waste Not Want Not Series
Leftover Item: Turkey or Chicken
Even on the Gulf Coast this week, it is chilly. In December I typically find myself in a place to brag about our sunshine and temperate winter climate. The fact that I might wear flip-flops on a sunny day in December, while my friends north of us shovel snow.
Today, I am sitting in front of fire basking in the warmth. This week, the temp outside has dipped well below my desired weather choice. Being raised on the Gulf Coast, I have a predilection for warm weather. I am totally puzzled how people survive the extreme cold and snowy climates.
Although, this has allowed me to drag out an interesting assortment of boots, scarves, winter coats and hats.  Southern girls know that time is of the essence for pulling out our wintry fashionable accessories. About the time that you may enjoy the new clothing choices that have opened up due to the change it season, the  thermometer will rise.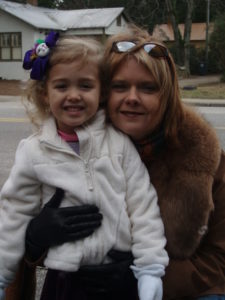 When the weather is cold, I want to hunker down at the house.  I call in the fire-maker. He builds the fire and I make the soup. It is a good partnership. Then I read a book. Life is good. Somewhere in all of that,  there is a glass of something.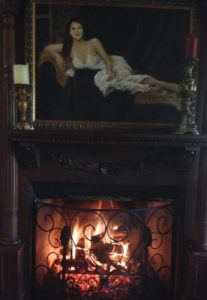 Earlier, while I was gazing at the stone cold hearth, I contemplated the possibilities for soup or chili options. My husband being the carnivore that he is, requires meat at every meal. It is puzzling because he loves vegetables but vegetables are for supporting roles. Apparently, only beef, poultry, pork, lamb or seafood may take the lead.
I never though that I would say this, but turkey to the rescue. I still had the turkey remnants in my freezer.  The last thing that I wanted to do on a cold wintry day would be to leave the warmth of the fire for the grocery store.
Shout out to Alexa for Mumford & Sons.
In a stockpot on medium low, heat butter. Add in chopped onions and bell pepper. Cook for five minutes.

Sprinkle in half of flour and stir well. Add in balance and stir well. This will create the start of a thick base for the chili.

Be sure to have flour blended in well. Then add chicken or turkey broth slowly and stir.

Combine the cannellini beans and corn with the broth mixture. Add in water and stir well.

Add in all the remaining ingredients and stir with each new addition. Cook for 30 minutes to allow flavors to blend. Taste, adjust salt and cayenne for your flavor palette.

Garnish with chopped cilantro
Lagniappe: This soup freezes well. Divide leftover portion into individual containers  and freeze. This allows for easy transport to take to school, work or a sick friend.
Save
Save
Save
Save
Save
Save
Save
Save
Save
Save
Save