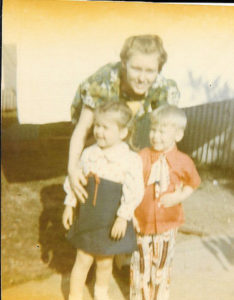 I am  happy to say that I was born in a special food locale, New Orleans. The legendary flavors of this city are simmering in a brewing pot filled with different countries, cultures, traditions and spices. Many of my favorite childhood memories are wrapped around the flavors that Louisiana is famous for and the family gatherings where we shared its bounty.
My fondest childhood memories include food gatherings. It is no wonder that I love to cook, which really helps with my other favorite, eating.  Louisiana is famous for its cuisine, music and its frequent celebrations and "joie de vivre". Annual celebrations, festivals for everything, Mardi Gras and every weekend is hosting a party.
With this site, I hope to share my love of flavor. If you will join me on my food journey, I plan to take us for a tasty ride. Whether its southern, farm to table,  preserving, ethnic, old school or modern, food is art. It is best when shared with friends and family. Please join me on my journey.
I would love to hear from you about what you would like to see on the site. Leave a comment or suggestions. I will research the items and work it in the schedule.
Laissez les bon temps rouler!
Save
Save
Save
Save
Save
Save
Save
Save
Save