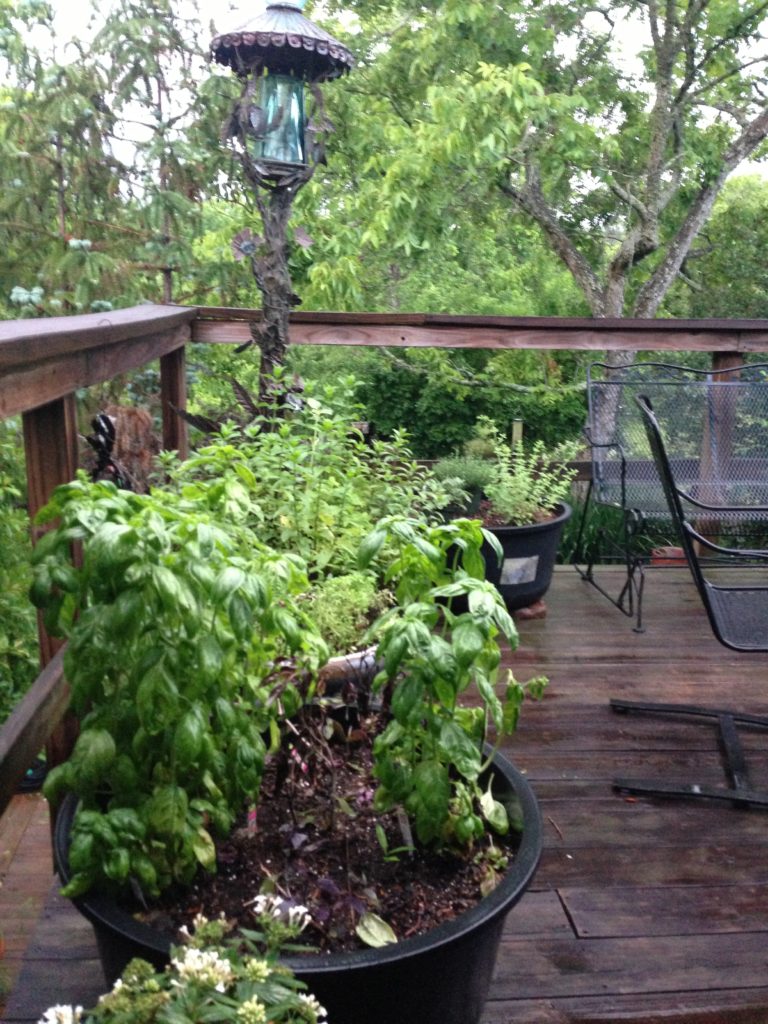 Outside the back door, we have a beautiful collection of herbs.  They provide greenery that I am able to harvest for a long time throughout the year.  It is a healthy and easy way to improve the flavor of food. The cost of the herb plant is very inexpensive compared to buying herbs in the grocery store. Although, someone will have to water the plants when it doesn't rain. This is a great chore for little ones or teenagers or "the partner". This herb will grow well indoors or outdoors.
One of my favorite herbs is chocolate mint. It adds  unique flavor to desserts or cocktails that may keep your guests, guessing. In a brownie, it is a welcome surprise. Add a sprig to your morning coffee.
I racked my brain thinking of music to play while making my chocolate yummy.  The Time's album, Pandemonium seemed fitting.  Shout out to Alexa to play Chocolate. It is a funky  and risqué Prince sound, for sure. Enjoy!
Chocolate Mint Brownie Bites
Serves 16 Small bites
1/2 butter, melted
3 Tablespoons cocoa
1 cup sugar
1 teaspoon chocolate mint leaves, dried*
2 eggs, beaten
1 teaspoon coffee liqueur
3/4 cup all-purpose flour
1/2 cup pecans, chopped
Preheat oven to 350 degrees. Grease and flour 8x8x2 baking pan.
In mixing bowl, combine cocoa and melted butter. Stir in sugar and mint leaves to cocoa mixture.
Blend in eggs and coffee liqueur well. Add flour, then nuts to the mixture and blend well. With a plastic spatula, spread brownie mixture into baking pan.
Cook for total 25-27 minutes.  Half way thru rotate the pan. This recipe is for fudge brownies, not cake brownies. The signs that the brownies are ready:
-edges pull away from the side of the pan
-center is set and won't jiggle if pan is shaken
-brownie top starts to crackle
Allow to cool prior to cutting.
Lagniappe: Square pan will yield 16 pieces. Cut line down the middle of pan. Turn and cut line down the middle of pan. This yields 4 square pieces. Cut line down middle of 2 squares. Cut line down middle of the other 2 squares. Turn and repeat
*Other mints may be substituted
Save
Save
Save
Save
Save
Save
Save