Crock Pot Easy Spaghetti Sauce recipe is a perfect gift for working Moms and Dads. As a busy wife and mother,  a crock pot is a mandatory cooking device for the home.  I have always had a crock pot ever since I acquired "the starter husband". Mind you, the crock pot lasted longer than the starter husband.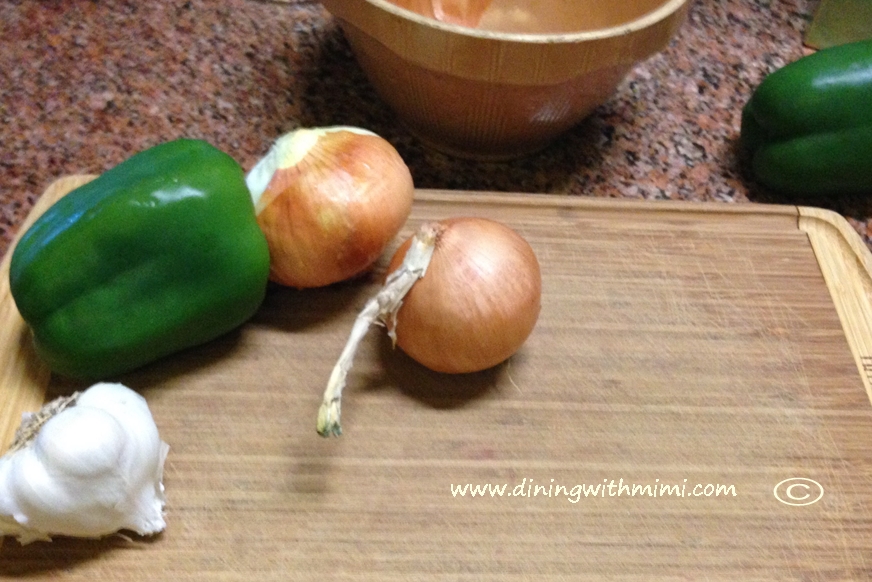 There are a couple of things that I would give up before my crock pot. And it's not because I have a fancy-smancy crock pot. Oh no, my crock pot is a hand-me-down. My last crock pot was attacked in his home on the bottom of the pantry. A high-level canned good took 'ole crock out. Our house went into mourning, our  beloved crock pot had delivered  for a long time.
Finally, just when I thought I was going to get a high-tech crock, my bonus Mom came to the rescue with a slightly worn but loved extra. Best part about my slightly worn crock is that it is simple. No bells and whistles for me to ponder over or operating manuals to read. Besides, it's only a matter of time before a high-level canned good takes it out.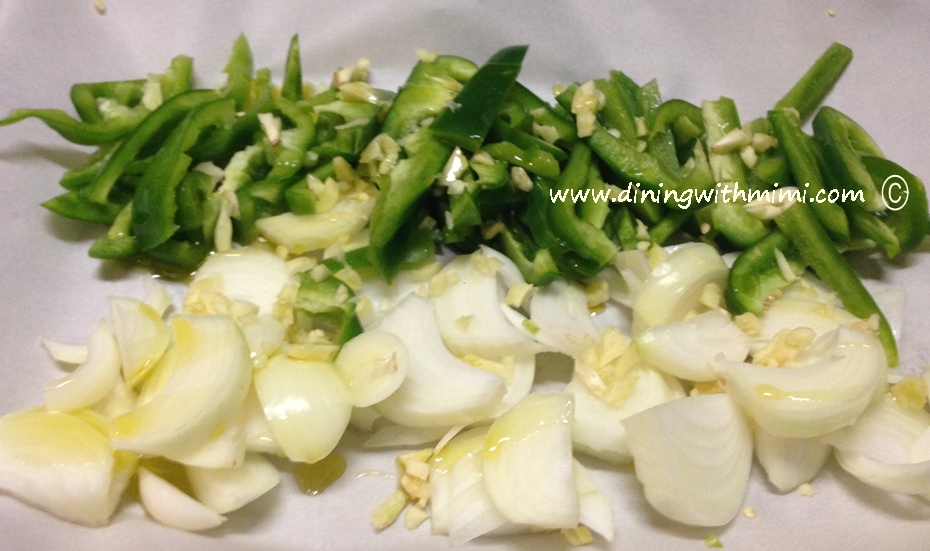 Roasted vegetables in the oven for an hour add extra flavor to this sauce. While the vegetables are roasting, I use this time to cook the sausage. When the sausage and vegetables are cooked, its time to marry together all the ingredients in the crock pot. Set the dial of the crock pot on low and leave it for 12-16 hours.
A delicious hearty and thick sauce that will stand up to any pasta. Serve with crusty  garlic bread, salad and a glass of vino. In my research I found a great wine and food pairing site. Check out their wine suggestions for red sauce with pasta. Food and wine pairing is always an important thing to consider for a meal.
Alexa shout out to Dean Martin for "That's Amore".  I enjoyed watching the suave and talented men in the "Rat Pack" as a girl. Dean Martin, Frank Sinatra and Sammy Davis were witty, dancing men that could sing and make a girl swoon.
Preheat oven on 250 degrees.

Cover baking pan with full sheet of parchment. On pan place bell peppers, onions, garlic and drizzle with olive oil. Using tongs toss on paper. Add cracked pepper evenly over mixture.

Bake for 60 minutes. Remove from oven and set aside.

Plug in crock pot and turn on low. Add sausages and baked vegetables. Add in peeled tomatoes and cut with a knife and fork. They will slice easily and size does not matter since it will cook down. Add in remaining ingredients and stir well.

Cover with lid to reduce sauce. Prepare before you go to bed in order to serve for lunch. Or set up crock pot before you go to work to serve for supper. Cooking low and slow, is the way to go.

Prepare pasta noodles according to package instructions when your ready to eat sauce.