Make ahead beach Menu? Freeze, transport and then relax. If your  planning a week at the beach for your teenagers and young adults, take  a look at my suggested beach menu. A menu that allows for each person to have easy access and quick re-heating. In short, less time in the kitchen for you and more beach time with your family.  Remember, it's your vacation, too!
Week at the beach screams for a well planned menu. A menu that lends itself to preparing ahead  of time at home, freeze  and transport to join the fun. First, extra planning and cooking for you before your trip. Let's face it, it will be easier for you to cook meals in your home. You have everything at your fingertips, baking dishes, seasonings, stocked pantry and recipes.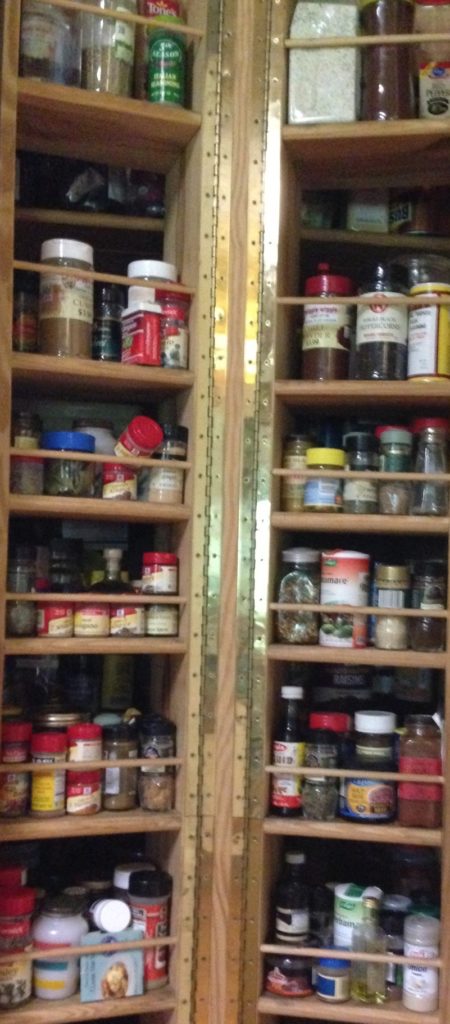 Sharing a home cooked meal and engaging in conversations is important to family relationships. If you have teenagers or young adults, it is important to have special time with them while you may.  They will be up and out of the house before you know it.  A meal at home provides a relaxed atmosphere and allows you to linger longer than a meal out.
What does cooking meals ahead reduce ?
-reduce transporting to/from beach items to cook, seasonings & pantry basics
-reduce multiple grocery trips  & paying more for small packaging
cost of eating out
-reduced aggravation because your stuck inside cooking while missing beach fun with family
-poor choices for quick meals including junk & fast food
Planning meals for the beach will enhance the special time for you and your family. It will give you a framework, on which to plan trip and let everyone know the plan. Please allow for flexibility, allow for freedom of choice and add in "free-days". Decide ahead of time which meals will need everyone in attendance. Too much planning or structure does not allow for spontaneity.
As a suggestion, recommend that for breakfast and lunch, everyone is on their own. Prepare a list of items available for your crew to prepare for themselves or reheat for breakfast or lunch. After all, this will end the barrage of questions about meals.
Set a time for everyone to be ready to join the evening meal. Anyone late is first on the list for kitchen duty for breakfast. Enjoy the meal and dinner conversation with your family. Then  allow everyone to help with the clean up before moving on to other things after dinner.
Discussions of beach activity options for the week will keep everyone busy for the first night. Between the days adventures and tomorrow's possibilities, you should have plenty to talk about. Not to mention no one will go hungry with your planned menu.
Make Ahead Beach Menu
Here is a suggested menu plan. This make ahead beach menu plan allows for a week at the beach of meals. You may need to adjust the recipe quantity based on the number of people in your crew. Also, adjust as needed for how many times you may want to eat out while at the beach.
A Savory Cake of Bread, Sausage and Cheese
Weary Souls Chicken Soup Recipe
Spicy Corn and Crawfish Chowder
Working Mom's Chicken Enchilada
Braised Beef Roast Served on a Bed of Egg Noodles with Smoky Gravy
Meatloaf Trifecta Beef, Spicy Sausage and Bacon
Beach Ready? New Fresh Potato Salad Recipe
Updated 100 year old Oatmeal Cookie Recipe
Things to keep in mind for your Make Ahead Beach Menu

Breakfast, lunch and dinner recipes, all freeze well.
Roast recipe- cook pasta  just before serving.
No seafood  in main entree- when dining out, order fresh seafood.
Chicken enchiladas Serve alone or add salad on side
Chili is perfect to serve on a hot dog or sausage dog for lunch.
Leftover Meatloaf & Roast make excellent sandwiches for lunch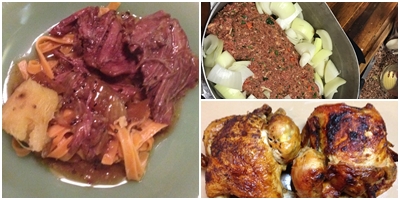 In summary, as I look at this list, I realize it is a lot to prepare fresh food but it taste so much better. Not to mention it is a healthier option. If you want to cut the work, pick only a couple of the items on the list. The meatloaf and the chicken enchiladas will not disappoint for dinner or leftover as sandwiches. I hope that this list will aid and allow you more time on the beach with your family. Or with a cocktail in your hand! When Mom is happy, everyone is happy.
Happy Beachin' Y'all