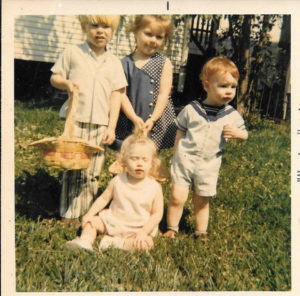 My early arrival on the scene in New Orleans and growing up in surrounding areas created a strong tie to the city. I have such fond childhood memories of visiting iconic places some of which still are in operation today. Being able to tour the same places as an adult or even with your adult child is a special treat. My parents moved our family away from Louisiana when I was a teenager. Because of this transition, my cord to New Orleans is  stronger than normal. We moved from one of the coolest cities in the world to a rural community.
Jerked from the food capital of the world to something less than New Orleans. Miles away from coastline, seafood, spicy food and global ethnic flavors to the country. Rural, undeveloped and in the middle of nowhere and zero neighbors!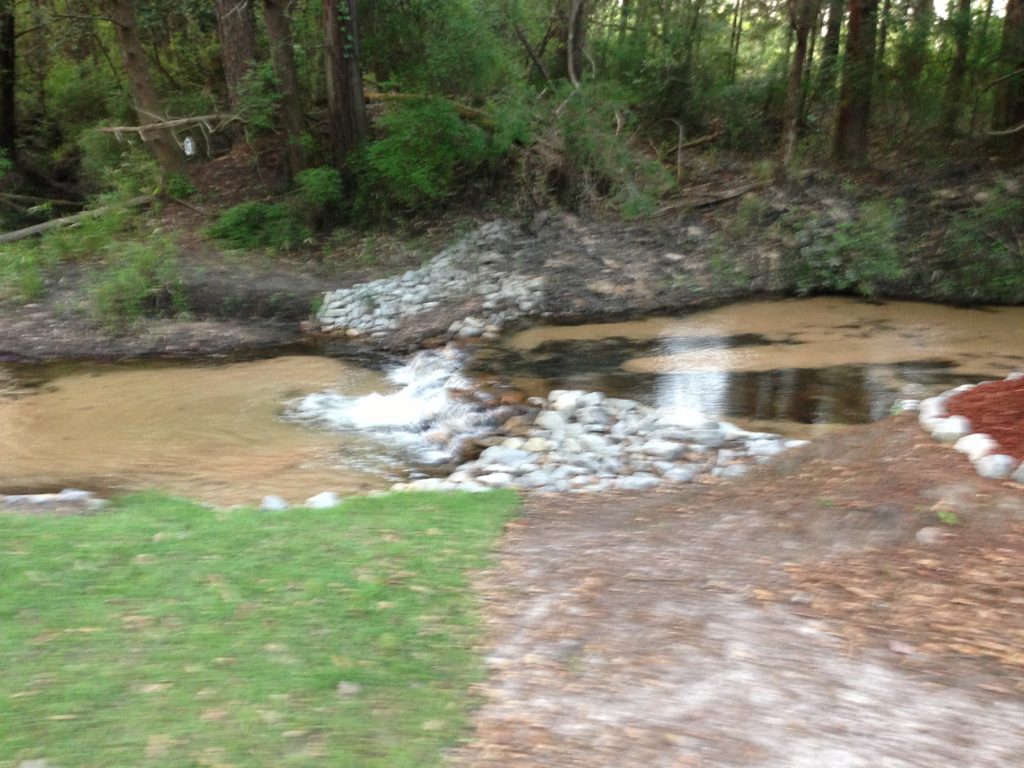 Where are we going?
What? It was at this point, that I realized that this was the definitive proof that I had searched for. It was true all along that I had been adopted into this family! My "real family" was still in New Orleans. My "real family" would never leave the city that I love. Well, not for some small rural community located hours from anywhere. A community that boasted fried catfish and a "meat and three".
Being jerked from my home city was a rude awakening but it solidified my love for New Orleans and Louisiana. During my many moves from the city of my birth, I have always been within a days drive. So close to me and yet so far away.
For a long time, I have had the luxury of it being a short drive to visit.  In my free time, I have been able to introduce my friends, share the rhythm of the city  and its many offerings of food, art, music, history and shopping on many occasions. It has always been lively and entertaining.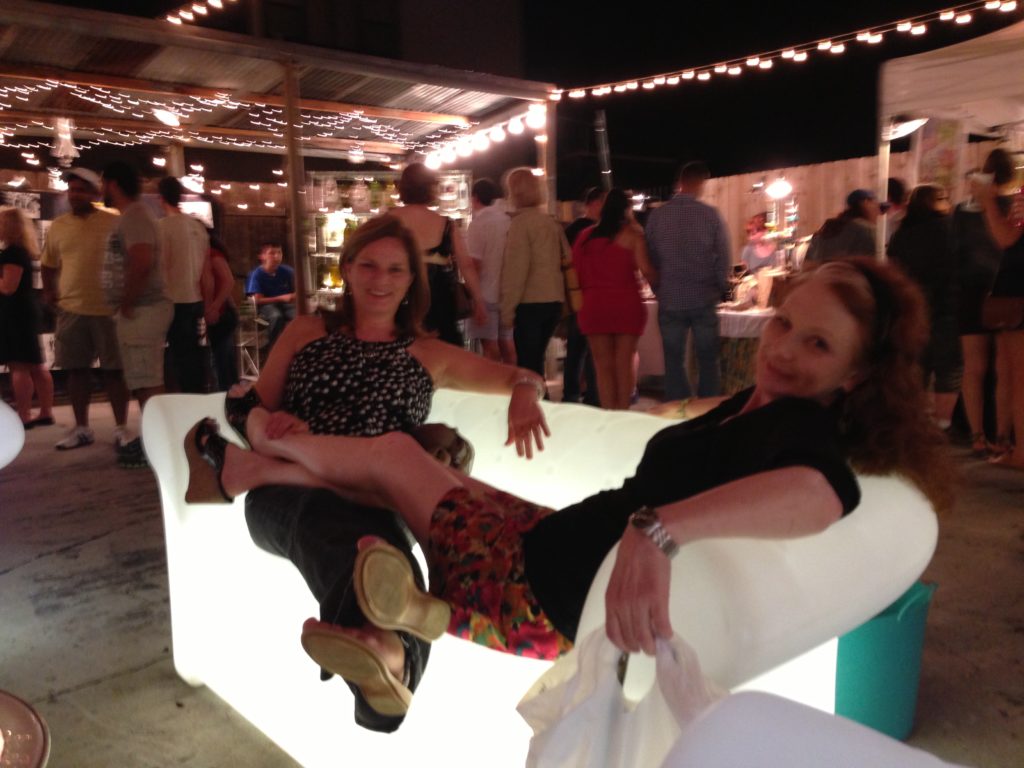 Along with my passion for food is a love of antiques. New Orleans is certainly a great source for antiques. The diverse mix of cultural influences has produced an unlimited supply of great finds. You only have to know where to go whether its uptown, downtown, West Bank or East Bank, great finds are awaiting discovery.
On one of my 'weekends with the girls', we dedicated a day to looking or as some of my friends call it, shopping. I had the address to an estate sale in the Garden District. I was as excited to see the house in the Garden District, as I was to see the offerings at the sale. The homes in this area are stunning with their  architecture and  different design influences. I was excited to see what this sale offered.
How to hunt down the prize
The thrill of the hunt, the mystery behind the sale and the potential offerings drew us in. From high-end antiques to art to toilet paper, there is always a story behind the items. You only have to figure it out. It is always amusing to watch the other 'shoppers' peruse the offerings. Certainly I am  amazed by the items that they select or unknowingly leave behind. Diamonds in the rough that only need a discerning eye to recognize.
Over the years I have developed a strategy for estate sales. Head to the kitchen first, check to see if there is anything that I can not live without. Then move swiftly through for a glance to not miss anything fabulous located in the house. After the first walk about, a leisurely review to really see everything is a must.
On  one such trip, I discovered a small wooden box in the kitchen. A simple oak box 6" x 18" with a hinged lid. Once I saw the box, I could not get my hands on it quick enough. I had never researched estate etiquette but I was sure that running would be frowned upon. I managed to make it to the box before anyone else saw the hidden gem. I lifted the lid and saw the recipes cards. Yes, I heard angels singing.
What's in your kitchen recipe box?
I wanted to sit on the floor and look at my treasure right then. The cards contained handwritten recipes and clippings from magazines. The cards also contained recipes clipped from the local newspaper, The Times Picayune. I was a  very happy girl.
At some point in the not so distant future, wooden kitchen boxes will be antiques.  With the increasing amount of technology available to us 24/7, the recipe box will be a thing of the past. Eventually most people will move towards digital storage and accessing via the computers or phones.
I like technology but I am "old school". I still love my cookbooks. I love to sit, read cookbooks and plan menus in my head. I love all of my wooden recipe boxes. I cherish that I may flip through my cards and see a recipe from a loved one in their handwriting. A computer does not offer that experience.
In one of my primitive wooden boxes I store my 'go to' recipes.  I was excited to see what the 'lady of the house' had saved in her fancy wooden box. It contained a treasure trove of food that I could not wait to start cooking. In the box, I later discovered a recipe marked "secret recipe" from a world-famous New Orleans restaurant that is almost a century old. My 'find' of the day was only $15 but the value to me was priceless.
Over time, I would pull recipes out from the box and cook. One such recipe was for a Bourbon Chocolate Pie. I knew from reading the ingredients that it would be delicious. I have served the pie for friends and family and it has been a hit.
The recipe card was labeled:
America's Best Recipes -Gail Ruddock.
I imagine that Gail was a friend to the homeowner and shared the recipe. On the internet, I was unable to find a publication authored by Gail. I adapted my recipe from this card.
Shout out to Alexa for Trombone Shorty another New Orleans native.
Preheat oven to 350 degrees. In a glass pie dish, unroll pie shell and place in middle. Center shell as needed. With fingertips press down on crust in dish. Using your fingertips, pinch the dough and press down on the side to form crust edge. Using a fork, place many holes into the sides and bottom of crust.

On low heat, add coconut oil and heat for one minute then add in sugar and stir well.

Continue cooking and add in flour to mixture and stir well.

Continue heat on low, add in Chocolate chips to mixture and stir well. Once chocolate is melted remove from heat.

With spoon in hand, pour in eggs and stir until combined with chocolate mixture. Add in Southern Comfort and stir.

Add chopped pecans to chocolate and blend well. Pour into pie shell. Add aluminum ring or cover crust with aluminum foil.

Bake in oven for 30-35 minutes. Set aside to cool.

Lagniappe: This pie may be served as is or serve with a dollop of whipped cream. The cream adds another layer of flavor.
Save
Save
Save
Save
Save
Save
Save
Save
Save
Save
Save